Posted by Mary Babiez on Oct 14 2015
I love the colors of fall – earthy tones from nature's palette. We typically see oranges, yellows, browns in all shades mixed with the greens of fall foliage. This year deep purples, like the color of merlot, have also been added to the mix. I've used these colors in our Flavors of Fall Gift Basket just introduced with some great new gourmet products.
These colors and the beauty of leaves falling from the trees inspire me to use them in this list of festive gift wrap ideas. I hope you find them useful for all of your upcoming fall occasions.
Silk fall leaves and twigs go well with wrapped twine and a natural paper as seen on SewMoni and Mocha.
A little more effort, but well worth it, these beautiful paper dahlias from Lia Griffith make a gorgeous gift.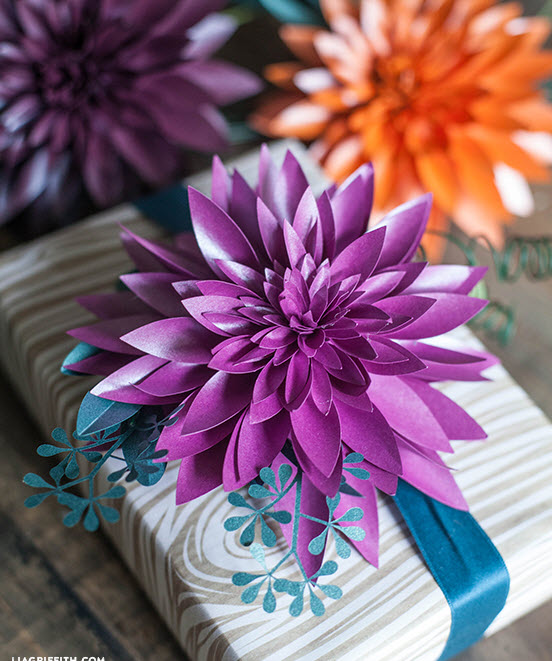 A basic brown paper bag goes totally chic with the right autumn-inspired décor. Check this out from Good Housekeeping.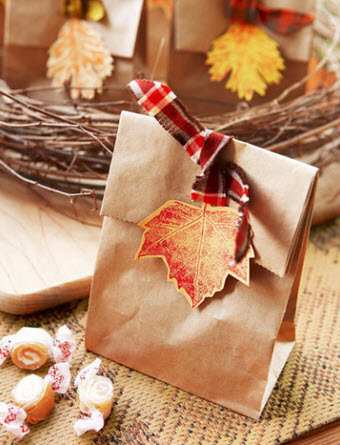 Wrap a candle or a jar of treats with textured fall fabric and silk décor for a festive gift. You'll find great ideas for a layered look on livinglocurto.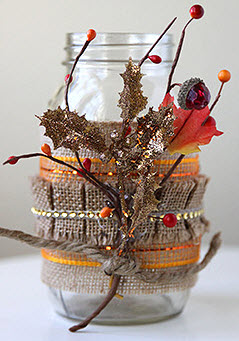 Fall floral gift toppers can be designed in many ways with this easy instruction from the design blog over at HGTV.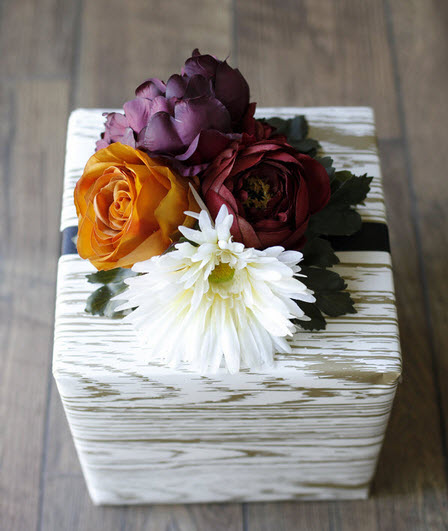 A little fall sweater fabric makes a great wrap for a small package. This one comes from the idea room.
A classic autumn colored gift wrap with coordinated ribbon and gift tag makes an elegant Fall gift.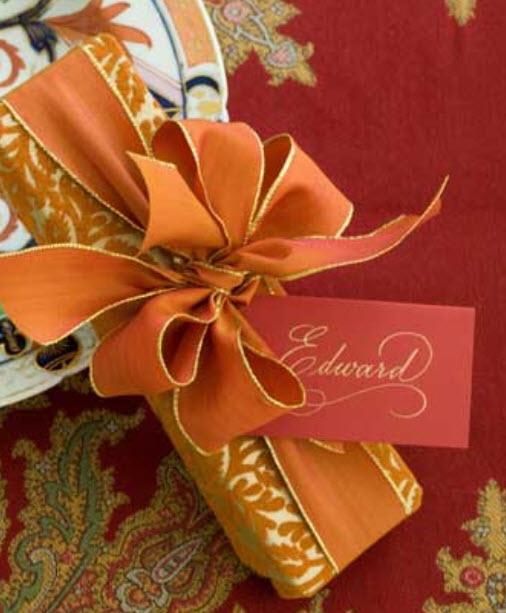 I love the trend of burlap bags all decked out in fall foliage, as shown here from Southern Living.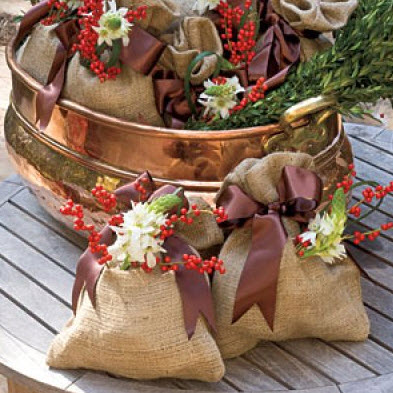 Use paper craft, like Paper Crave, to create scrapbook styled gift boxes for Halloween or any fall occasion.