Posted by Mary Babiez on Jul 03 2018
When designing a custom gift basket, I always start with 3 questions:
What are unique characteristics of the theme or occasion?

What are a few of the recipient's favorite things?

What should the recipient feel when first presented with this gift basket?
I recently had the opportunity to design a custom gift basket for a real estate private event for a very special home in Park Ridge, Illinois. The home was designed by famed architect Don Erickson, who was an apprentice of Frank Lloyd Wright prior to establishing his own architectural practice in Chicago.
When I was first asked to design a gift basket for this event at the home, my first design question came to mind: what are unique characteristics of this home? I not only looked at the real estate listing itself, but I googled Mr. Erickson and viewed photos of other homes he designed including the one where he resided. There were 3 characteristics that stood out immediately. Every home was designed in the same organic style with sleek wood and rustic stone on both exterior and interior walls. And each home was placed in a serene and private setting of abundant greenery.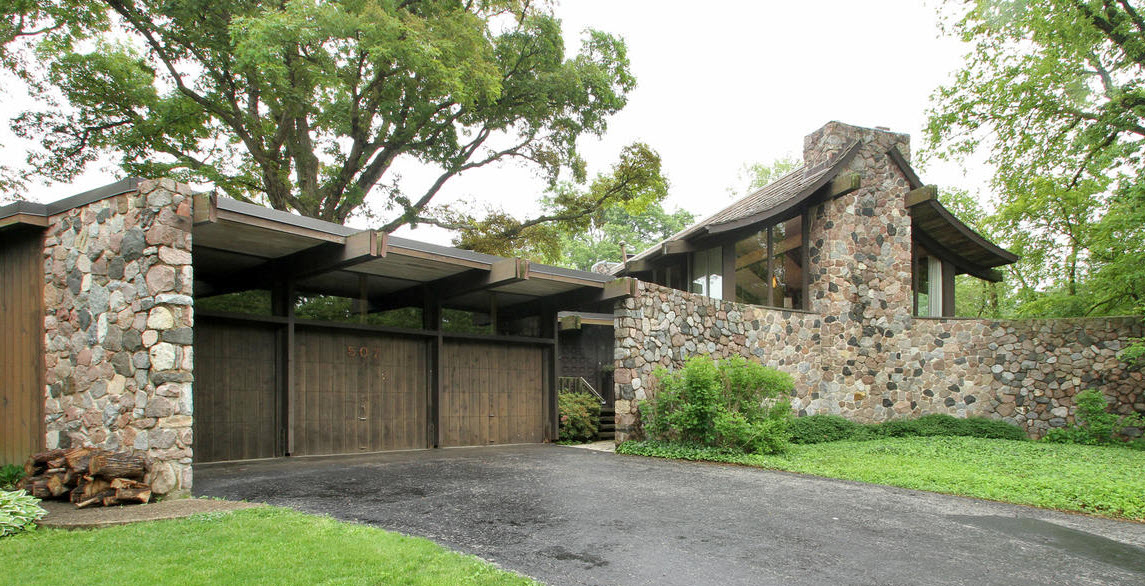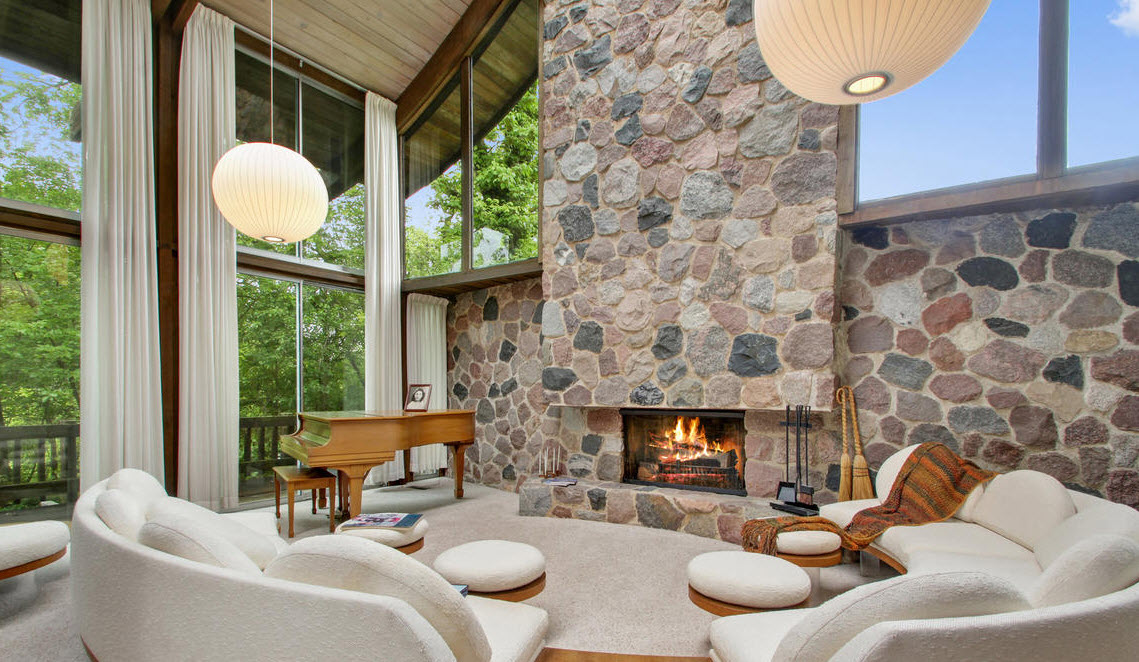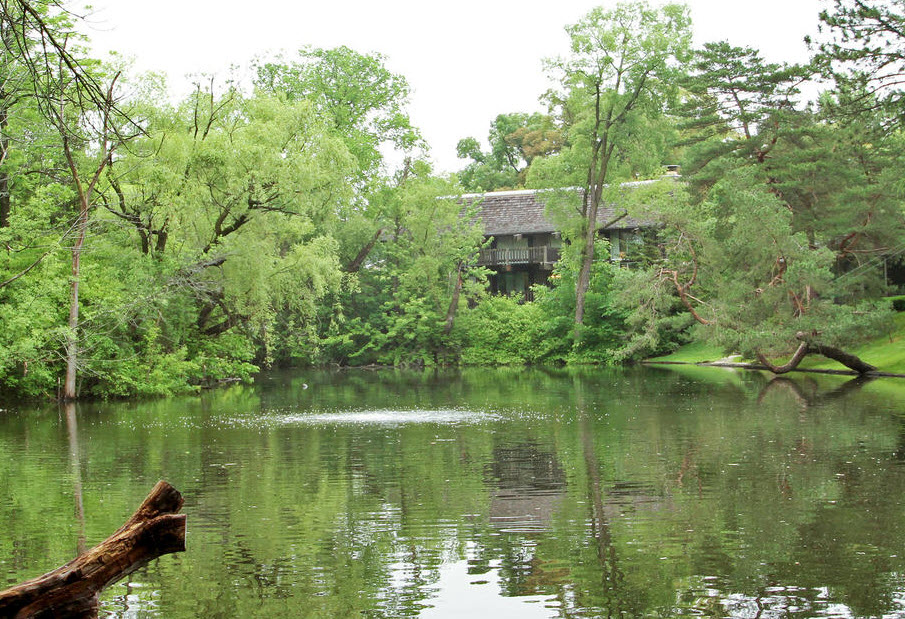 To match the style of this home, my custom gift basket needed to be nature-inspired, as clearly that is how this home was designed.
Matching the home's walls, I began with a sleek wooden container for the basket and added pebble stones to trim the top and sides.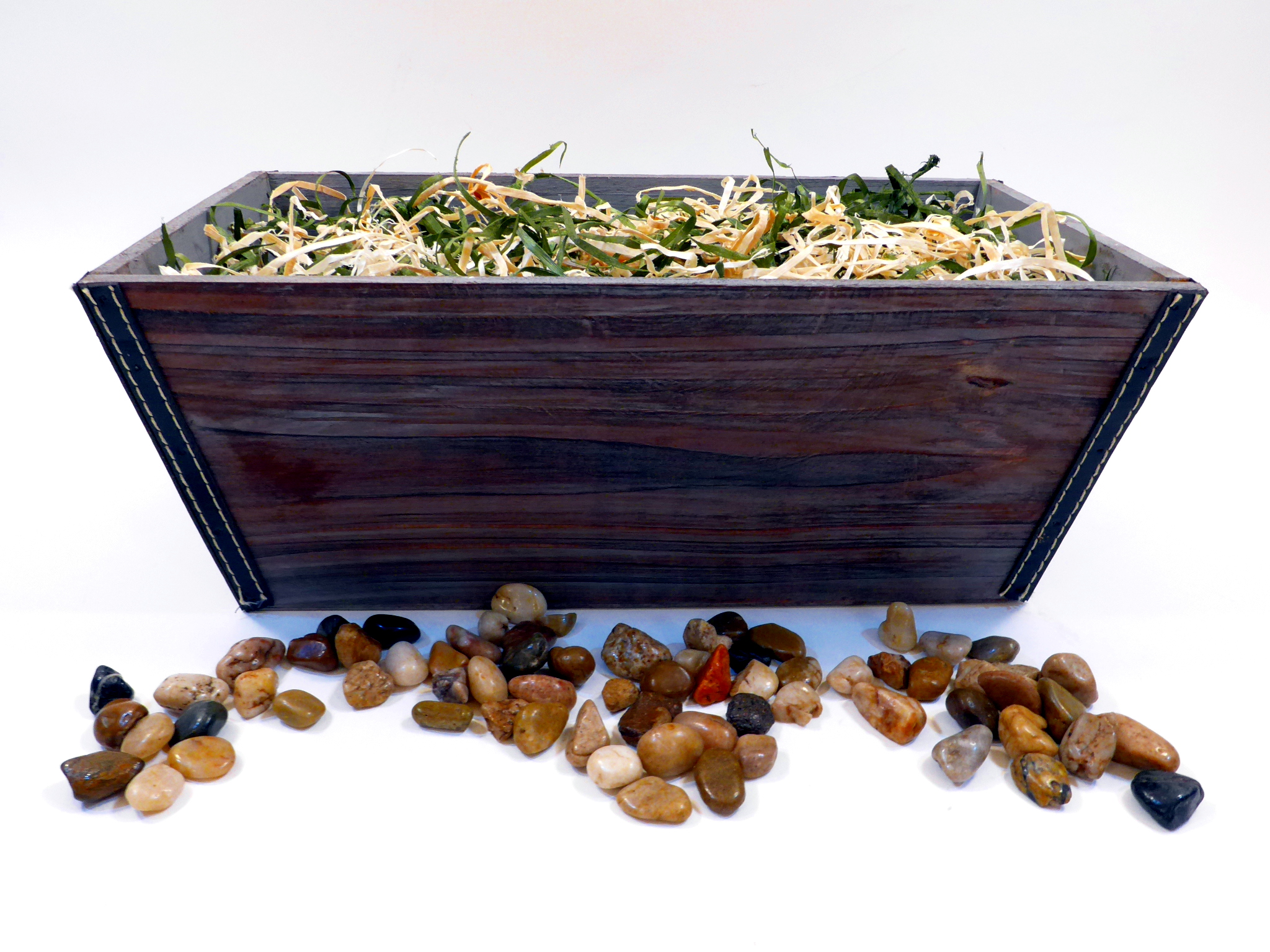 I selected a unique collection of greenery and subtle floral to enhance the final design.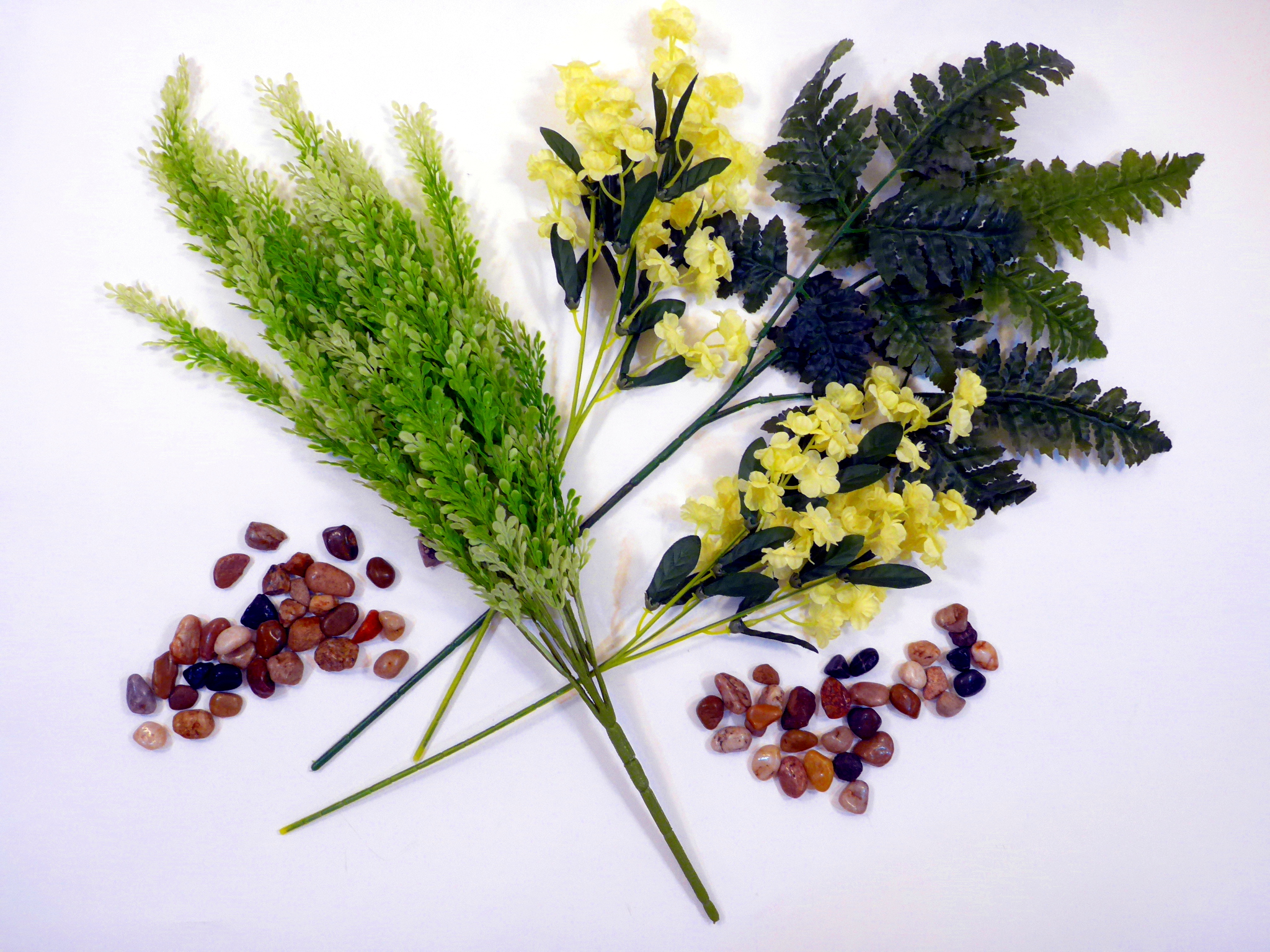 This basket was to be used for display and an event raffle, so the final recipient was unknown. That left me to answer my design question 2 as I saw fit. I thought it best to make it a varied selection of gourmet gifts to be enjoyed on a relaxing Sunday afternoon. I included gourmet items made in Park Ridge where the home is located, as well as a hand crafted "Welcome to Park Ridge" tea towel, also locally made. I chose a local tea, appropriately named Enchanted Forest, and for fun, a small package of gummie bears, aptly named Champagne Dreams.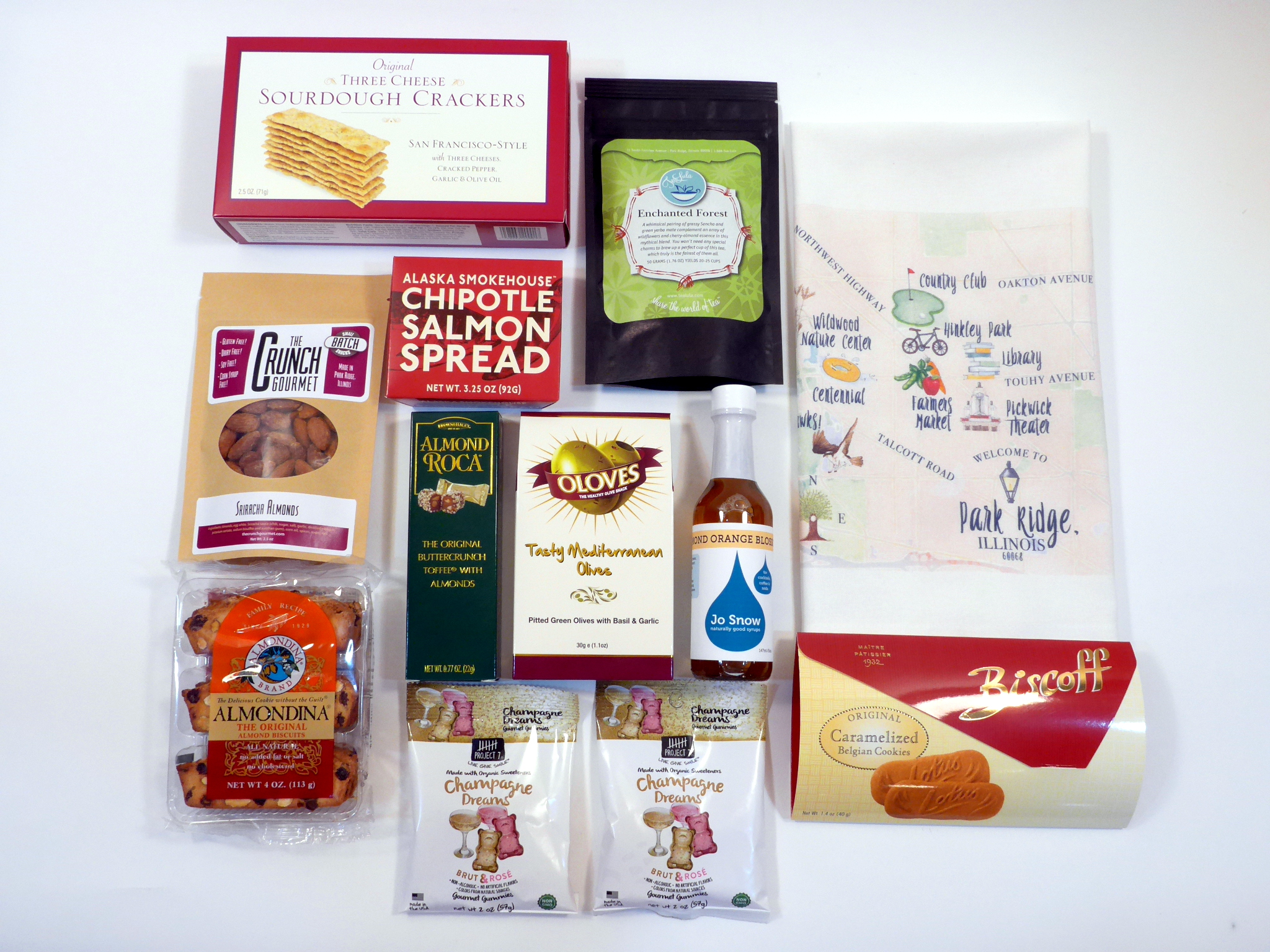 If you ever wondered what truly goes into a "custom gift basket", I hope this gives you an idea of how much thought, love, and personal consideration goes into a final design!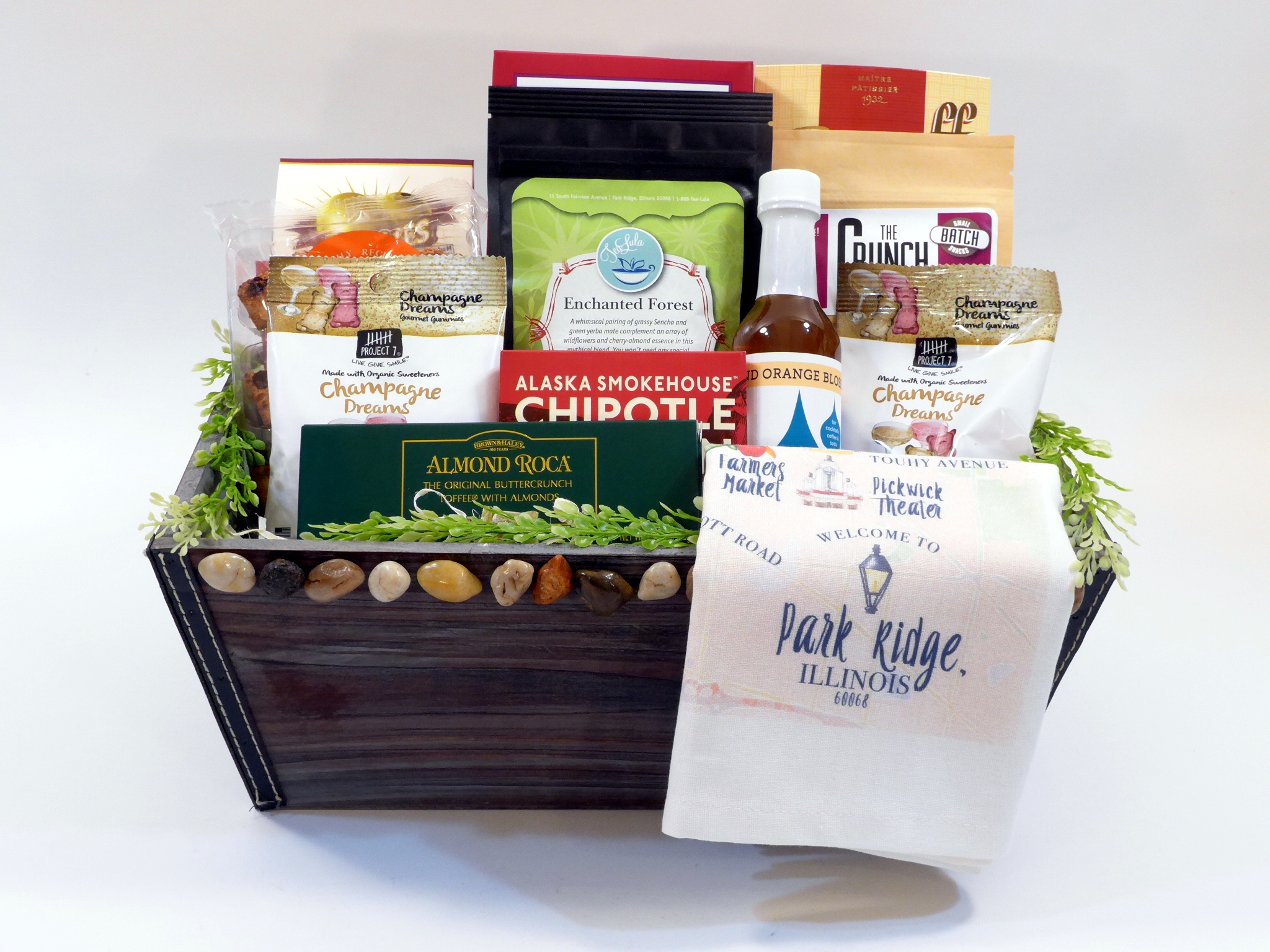 To see more of this amazing home, visit the listing here. Learn more about our custom gift basket options here.