Posted by Mary Babiez on Jun 10 2014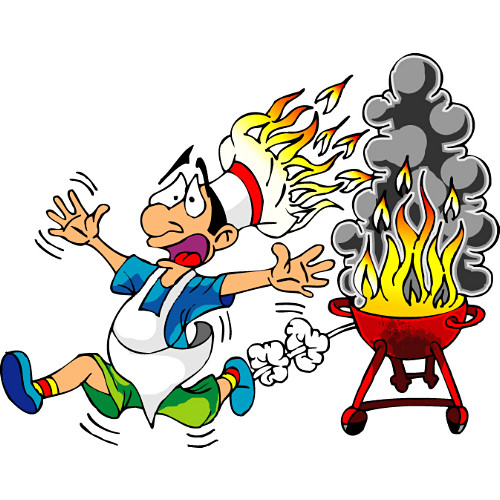 Father's Day is this weekend and it's a great weekend for a BBQ! Probably the top choice of most dads on Father's Day is a warm sunny day, family BBQ, and a great Beer marinade. (or just a great beer? whatever!)
Included in our BBQ gift baskets is a favorite BBQ book by Steve Raichlen, award-winning cook and writer of cookbooks! Barbecue Bible - Sauces, Rubs & Marinades is jam packed with the best ways to prepare and cook your favorite grill food. I've chosen one marinade to feature here that works great with Dad's favorite beef, pork, or chicken. If fish is on the menu, this marinade works best with salmon, so give it a try.
Belgian Beer Marinade
Ingredients:
2 cups of your favorite beer
1/4 cup honey mustard
1/4 cup canola oil
1 teaspoon freshly ground black pepper
1 medium onion, thinly sliced
1/2 green or red bell pepper, stemmed, seeded, and finely chopped
4 scallions (white and green parts), trimmed and chopped
4 cloves garlic, flattened with the side of a cleaver
2 slices fresh ginger (each 1/4 inch thick), flattened with the side of a cleaver
1 tablespoon pickling spice
1 tablespoon paprika
1/2 teaspoon caraway seeds
Directions:
Combine the beer, mustard, oil, salt, and pepper in a nonreactive mixing bowl and stir or whisk until the salt crystals are dissolved. Stir in the remaining ingredients. Transfer to a large jar, cover, and refrigerate. The marinade will keep for 3 days. Makes 2-1/2 cups; enough for 2-3 pounds of meat.
Try this recipe out and you'll see why Steve has won so many awards!
Our Deluxe BBQ Gift Basket comes with this book, or we can add it to any of our other gift baskets at your request. And if a gift basket isn't your thing, you can buy just the book and we'll gift wrap it for free! Simply contact us and let us know you read our blog and you'd like a custom order.