Posted by Sally Writes on May 14 2019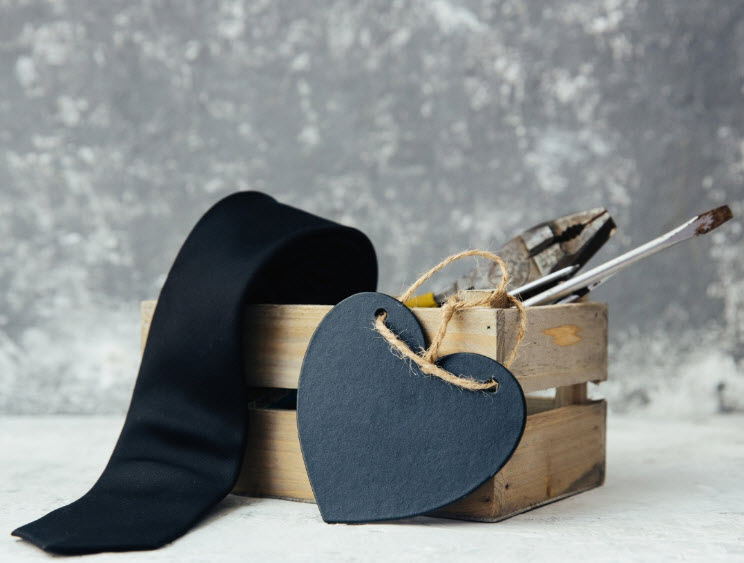 Buying gifts for men can be a tough venture at the best of times. However, with a little research and ingenuity, you can find gifts that any man would be tickled to receive! Whether you opt for a pre-prepared basket or you put together your own, this post should give you plenty of ideas to get your perfect modern gift hunt started.
Shaving Supplies
Shaving supplies are a universally-popular gift choice for men – especially the clean-faced working man – since all men need to shave! With all of the modern, expensive shaving options available, you really can't go wrong with any shaving accessory or device. If you're feeling generous, a shaving kit with skin-friendly soap, an electric razor, extra-sharp hand razors, or a whisker brush is sure to be well-received.
Keep in mind that different men have different shaving needs depending on their skin type. Some men will prefer to shave every day (or even more than once a day) if their stubble grows exceptionally fast, or some may prefer only to shave every few days. Not all products work for all men, either – if your man has sensitive skin, take care to use products designed for your skin type! Lastly, not all electric shavers work for all men.
Sports Baskets
If your man is a sports lover – as many tend to be – sports memorabilia is a very reliable gift choice. The beauty of sports gifts is that it can be virtually anything that's been branded by the sports team! These can be chairs, umbrellas, towels, shirts, cushions – you name it, and there's probably a sports team branded version of it.
A gift basket full of sports gifts is a great way to go for a mix of items, or you can alternatively buy more substantial or individual gifts for your man. If you're looking for a bigger gift, we recommend game day compatible items like coolers, chairs, or sportswear. If you're looking for something more low-key, a travel mug, coffee mug, or beer koozie might be just right.
Barbecue Gifts
For the man who likes to grill, you absolutely cannot go wrong with a barbecue. It's such an inherently manly activity that it feels almost like it's been written into their DNA. Any man – experienced with a grill or not – will feel the urge to take that spatula or barbecue fork and commandeer the grill if the opportunity is presented to him. There's just something about standing over a platter of searing, sizzling food that he won't be able to resist.
There are many barbecue gift options out there, from spices, to utensils, to marinades and sauces, and even to gift packs of meat (assuming he's not a vegetarian)! You can recreate any and all of these yourself, of course, or you may even prefer to fill your own gift basket with a mixture of the above, such as utensils and spices or meats and sauces. Just be careful to pick out spice levels (and alcohol levels, in the cases of bourbon sauces and the like) that everyone will be a fan of.