Posted by Sally Writes on Feb 18 2020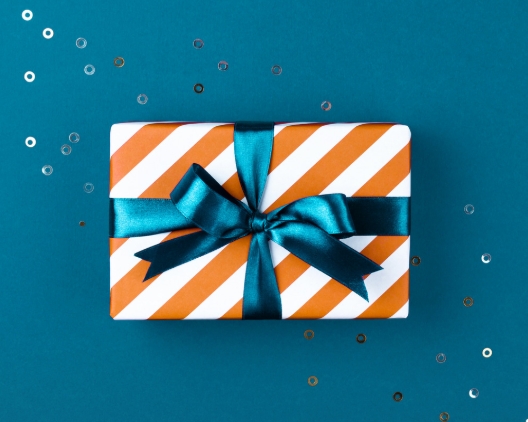 If you have a friend or family member who takes to water like a duck, then without a doubt, the perfect gift has to be in line with this amazing hobby. Don't think you have to give them their gift in the summer exclusively. As stated by Time's Jamie Ducharme, cold-water swimming is all the rage, with the traditional Russian and Finnish hobby now taking over the U.S. Moreover, winter swims provide enthusiasts with a great full-body workout and boost circulation. Whether your loved one sticks to heated indoor pools or loves indulging in cold-water plunges, these are just a few gift ideas that may make their heart sing!
A Tantalizing Gourmet Gift Basket
One thing most keen swimmers will tell you is that after a few laps at the pool or in the sea, hunger always strikes! Athletes need to power up on healthy proteins and carbs after giving it their all in a water-filled workout, so a gourmet gift basket filled with an array of snacks will ensure they have something to pop in their workout bag on a busy day. Thoughtful Presence has various gourmet gift baskets to choose from, one of which is the Grand Gourmet Gift Basket. This one has all your friend could need for a post-workout picnic, including green olives, summer sausage, cheese and crackers, and even chocolate and other sweets as a reward on cheat day!
Eco-Friendly Swimwear
Whether your friend is into sporty one-pieces or fashionable and playful bikinis, one thing they will probably love is sustainable swimwear. This is particularly true if they are nature lovers and are worried about the plight of the oceans and marine life. Sustainable bathing suits range from those made by companies that collaborate with organizations working to save our oceans, to those made from recycled materials or those made with zero fabric waste. They don't scrimp on style but are definitely generous with the environment. You can also go beyond swimwear and opt for robes, waterproof slippers, and swimming caps.
Water Inspired Décor Pieces
If your friend has an eye for beautiful home décor, why not bring the magic of the sea into their homes with water-inspired décor? A beautiful wooden decorative sailboat, an impressionist blue painting, or a large-scale photograph of water may be just the piece your friend needs to add the 'wow' factor to a living space. You can also go vintage and opt for a Warhol-like poster featuring swim-inspired subjects (remember his cute turquoise sea turtle screen print?)
Wearable Technology
Athletes who are really serious about setting and meeting goals need a way to measure what they are doing. These days, there are many pieces of wearable technology that are as stylish as they are efficient. Choose from Fitbit-style trackers or Garmin-type 'watches', which measure everything from the wearer's heart rate to the number of calories they burn. These devices are waterproof, and some contain swimming-specific features such as lap distance completed and automatic stroke detection.
There are so many ways to keep the swimmer in your life happy. From buying them a waterproof camera like the GoPro to opting for a snack basket so they can refuel after a workout, it is easy to strike the right chord. To make sure your choice is the best possible one there is, gauge their interests and try to match your choice with something they have expressed gives their life happiness and meaning.