Posted by Mary Babiez on May 19 2017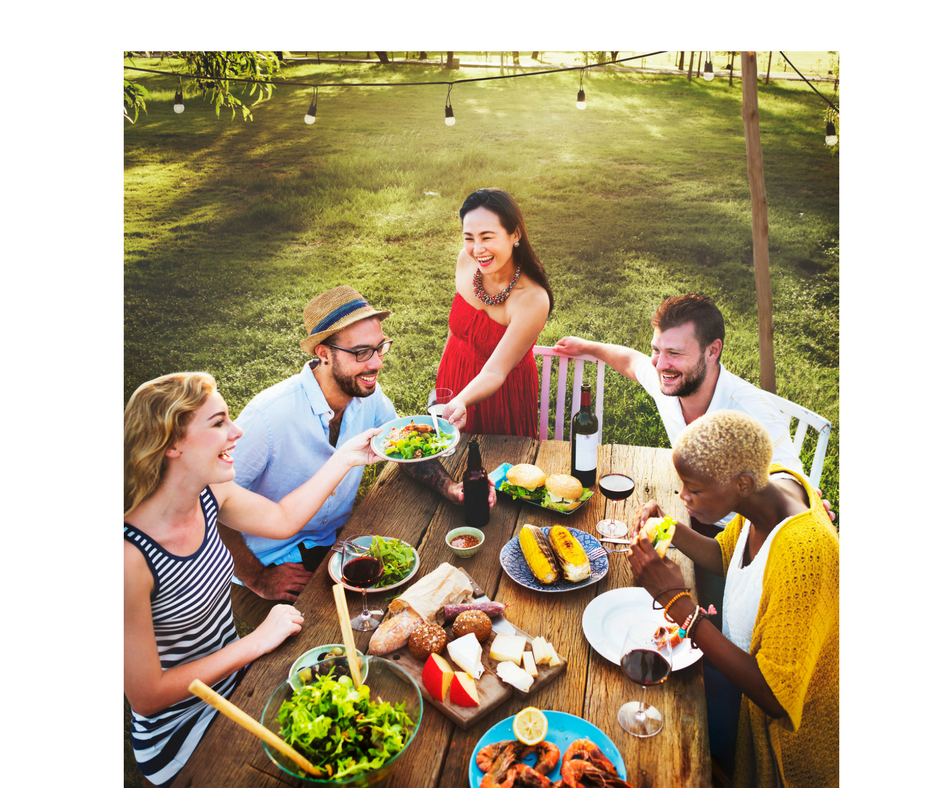 May is a popular time of year for moving into a new home. It's the end of the school year with 2 solid months ahead to get settled into the new digs. Moving into a new home can be daunting and exhausting, which is why a housewarming party is just the ticket for relaxing once the big job of moving is done. If you've been thinking of housewarming party ideas, you've come to the right place.
If your new home is in relatively the same area, a housewarming party is a great way to share your new home with friends and family. If your new home is in a new, further away location, an open house style housewarming party is a great way to get to know your new neighbors. And if the timing is right, you may find some of your friends and family will welcome the opportunity to take a trip to visit your new home!
Depending on your situation, you'll have to decide what type of party you want to have: large open house style or smaller, intimate gathering. This decision will be based partly on your familiarity with your new surroundings. If it's not far from your previous home, you may feel more comfortable throwing a larger party with current family and friends. An open house style party will accommodate friends and family coming and going throughout the day as well as welcoming new neighbors to stop by for a quick visit or a longer stay if they desire.
If your move is further away, where you are less familiar, you may want to invite your nearest next door neighbors for a smaller gathering, cocktail party style. This allows a more intimate setting to more easily get to know one another.
With either style of housewarming party, you may want to choose a theme to plan around. These are a few housewarming party ideas to consider:
If you've moved to a new city or state, base your theme on the location. Find some local favorite beverages and foods to add to your party fare. Theme it around a local event, such as Kentucky Derby or a city marathon.

If it's early May, make it a Cinco de Mayo theme; or theme your party around another holiday near your chosen date.

You may be thinking green as you move into your new home, buying green cleaning supplies, or looking for new ways to make your home green friendly. Be creative with an eco-friendly party theme, and inspire your neighbors to add more green to their daily routines.

If you're an avid gardener, make it a garden themed party (my personal favorite!)

If you're an avid griller, go for a traditional BBQ theme.

Whatever housewarming party idea theme you choose, create your food menu around that theme. Of course some themes will be easier to do than others. Regardless of your theme, you can always add some local fare to your spread. And here are 5 options that universally work with any theme, style, or taste.
Baby Hasselback Potatoes with Blue Cheese and Bacon

Orange Chipotle Spiced Pecan Mix
At the end of the day, when your party winds down, hopefully you'll feel completely at home. Having met new neighbors and taking a little pleasure in sharing the excitement of a new home, you'll be refreshed and ready to tackle the final move-in details. But don't worry about having it all done at the start. It generally takes a good 6 months to finally unpack every last box. Take your time and enjoy!
I hope our housewarming party ideas help you plan your next celebration. And if you're on the welcoming side of a new homeowner, consider a Housewarming Gift Basket, which can be customized to their location or theme of choice.